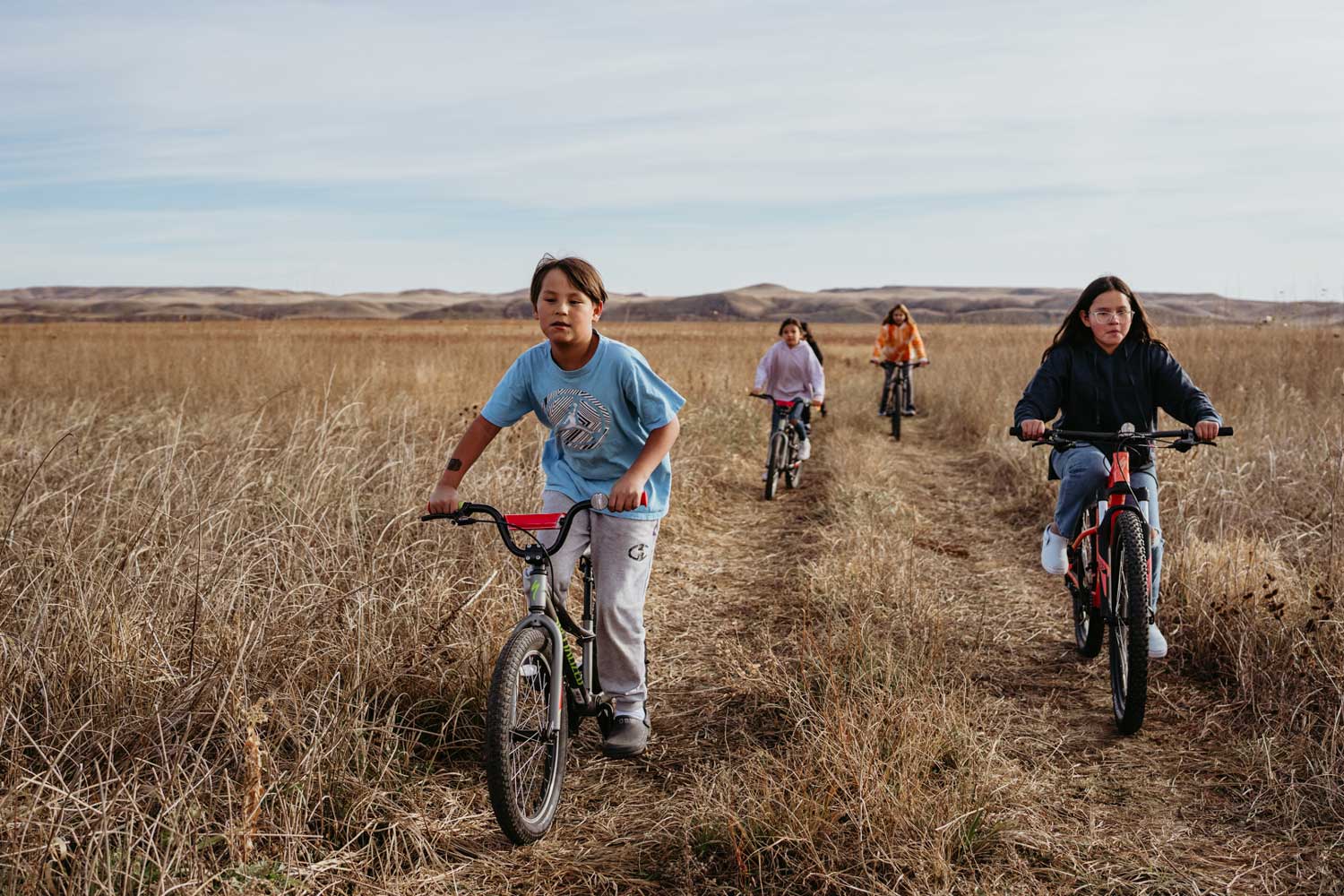 Explore scenic nature views in Cannon Ball, ND along our growing trails.
The Twelve Mile Bike Trail plan comprises five distinct phases aimed at enhancing the biking experience in Cannon Ball, North Dakota. Phase 1 involves the creation of a pump track, providing an exciting space for bikers to refine their skills. Phase 2 advances with the establishment of a west BMX track, marking the expansion of the trail system. Moving forward, Phase 3 focuses on extending the Yellow Trail, enriching accessibility and exploration. Phase 4 shifts attention to the development of the North Cannon Ball Trail, introducing new vistas and routes. Finally, Phase 5 aims to ensure navigational ease and safety with comprehensive trail signage, completing the comprehensive vision for a dynamic and engaging biking network.
Active Trails
Yellow Trail:
Conveniently linking the parking lots with a 1.2-mile stretch, the Yellow Trail offers a 30-minute walk or an 8-minute bike ride. Running alongside Highway 1806, this trail provides a straightforward connection for outdoor enthusiasts.
Red Trail:
The Red Trail forms a 1.6-mile loop, ideal for a 40-minute walk or a swift 10-minute bike ride. Amidst serene woods and open plains, this trail offers a subdued exploration of nature's simplicity.
Black Trail:
Stretching 1.5 miles, the Black Trail traces the tranquil Cannon Ball river. Starting from the northern parking lot, it's a 40-minute walk or a brisk 9-minute bike ride. Enjoy the peaceful ambiance and the soothing views of the river.
---