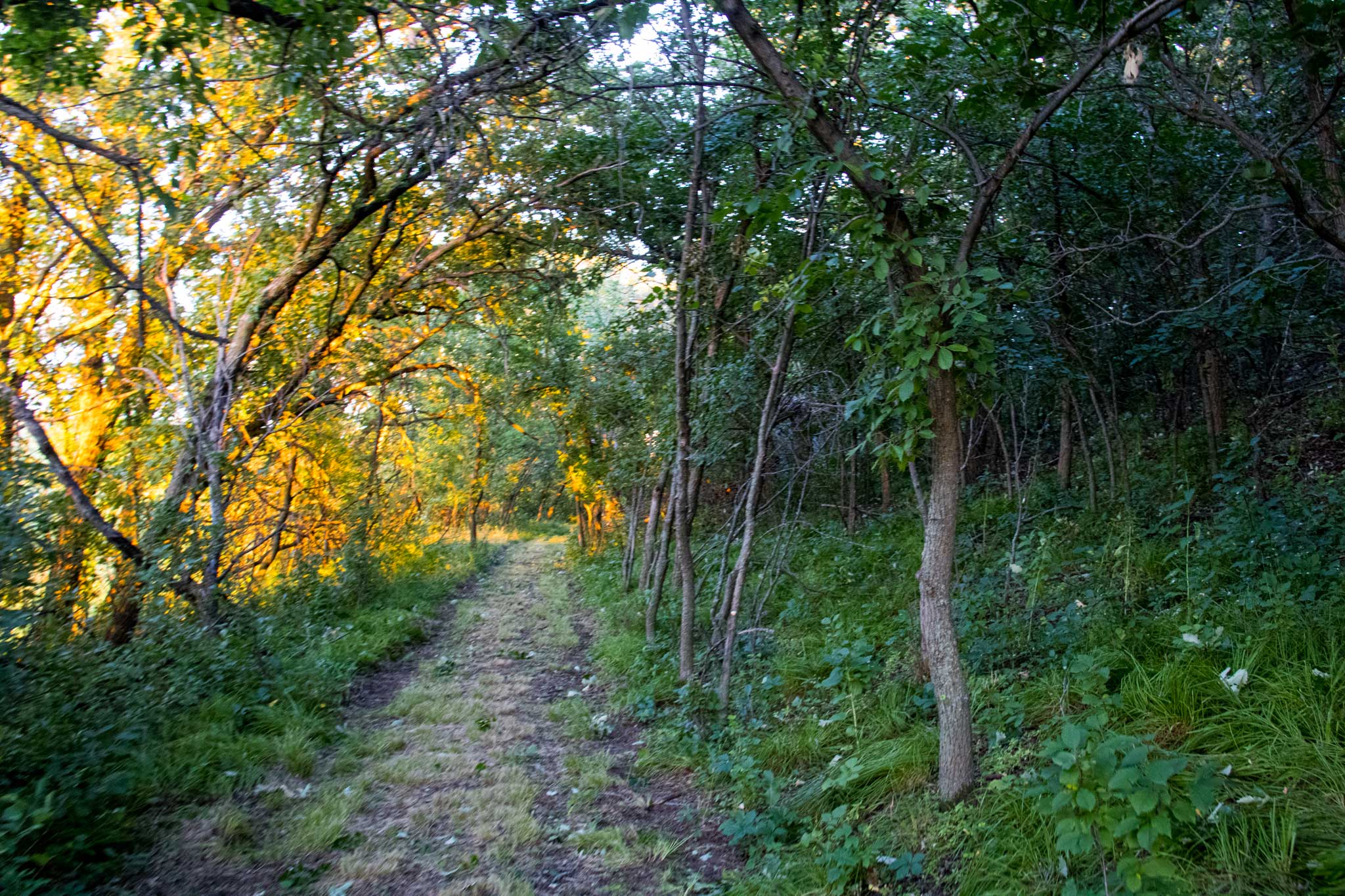 Enjoy scenic views along the highlighted nature trails.
Yellow Trail:
Conveniently linking the parking lots with a 1.2-mile stretch, the Yellow Trail offers a 30-minute walk or an 8-minute bike ride. Running alongside Highway 1806, this trail provides a straightforward connection for outdoor enthusiasts.
Red Trail:
The Red Trail forms a 1.6-mile loop, ideal for a 40-minute walk or a swift 10-minute bike ride. Amidst serene woods and open plains, this trail offers a subdued exploration of nature's simplicity.
Black Trail:
Stretching 1.5 miles, the Black Trail traces the tranquil Cannon Ball river. Starting from the northern parking lot, it's a 40-minute walk or a brisk 9-minute bike ride. Enjoy the peaceful ambiance and the soothing views of the river.
---
These trails provide avenues for nature lovers to engage with the outdoors. With an eye toward the Twelve-Mile Bike Trail Initiative, these routes pave the way for an active and nature-connected lifestyle, promoting the appreciation of the environment and the joy of outdoor activities.